Eating disorders exist on a wide range of severity levels. Some people with eating disorders are able to maintain their lives with few symptoms or complications from their disease. Others have reached such an extreme level that the patient's life is in clear danger. Treatment options for an eating disorder also range from regular therapeutic counseling and help from a nutritionist or dietician to full-time, inpatient treatment at a facility that's primary focus is on caring for patients with eating disorders.
How do you know when inpatient care is needed?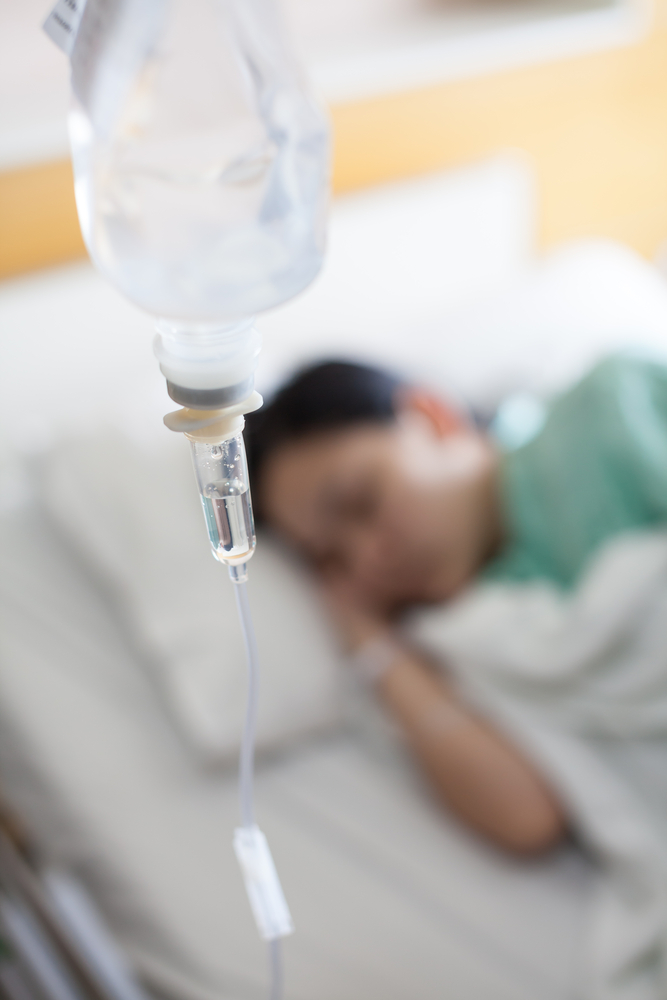 An eating disorder is often triggered and fueled by an individual's environment. Outside influences such as peers and friends, work and school and even family can fuel an eating disorder. If you or a loved one is suffering from an eating disorder that seems to be fueled by environmental factors, removing the patient from his or her environment might be the best first step to recovery.
Eating disorders can put a patient at risk of severe medical complications. Patients who suffer from anorexia can become so malnourished that they are at risk of falling blood pressure, cardiac arrest or organ failure. Patients with bulimia are also at risk of medical complications, especially from electrolyte imbalances. The medical staff at an inpatient treatment facility will be able to provide patients with close medical monitoring.
Patients with severe anorexia can also experience Refeeding Syndrome when food is introduced back into their body. If their organs are in the process of shutting down, eating could actually send the patient into shock, so refeeding must be carefully managed by an experienced medical team.
Many of the above mentioned symptoms and benefits of inpatient care are for extreme cases. The reality is that there are many people suffering from an eating disorder who never experience symptoms and effects of their disease in such severity. If you or someone you love is suffering from a less severe eating disorder, how do you know if inpatient care is necessary?
If you or someone you love is suffering from an eating disorder that is disrupting their life — strained relationships, lack of desire or motivation to go to work or school, failing grades, medical complications — inpatient treatment may be the best option for recovery.
An eating disorder is about control. Many patients are determined to continue with their dangerous behavior. Treatment from an inpatient facility will strip the patient of control as it is a very structured, controlled environment. Many inpatient treatment programs tell patients what to wear, what time to get up and when to go to bed, when and what to eat, how much to eat, etc. The goal of inpatient treatment is to remove the patient from the environmental factors that may be fueling their disease and retrain them in a healthy lifestyle.
Inpatient treatment for an eating disorder is a well-rounded approach, focusing on every aspect of life that might be contributing to or effected by the disease. Here at Shades of Hope, our inpatient treatment facility provides patients with a team approach to their recovery. Our staff made up of professionals includes a dietician, therapist, psychiatrist, physician, nurse and spiritual director. Inpatient treatment is the only place someone suffering from an eating disorder will be able to receive guidance and care from each of these professionals under one roof.