Everyone has the ability to identify and recognize their addictions and find the strength to overcome them. This can be accomplished through connecting with your inner wholeness.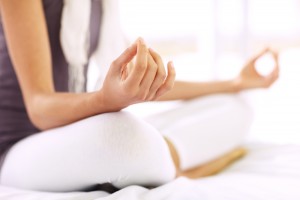 The Yoga, Meditation and Recovery Conference held at the Kripalu Center for Yoga & Health aims to bring together leaders from "a wide variety of backgrounds and modalities," anyone in recovery from addiction and their family members. Using yoga and meditation, these leaders will guide attendees through an exploration of recovery from their addictions.
Tennie is one of the six presenters of the conference. The other presenters include Rolf Gates, Gabrielle Bernstein, Noah Levine, Tommy Rosen and Nikki Myers.
Each day of the conference will begin with asana (firm and relaxed seated position) and meditation practices followed by workshops on varying subjects. These subjects include breathwork, the chakra system, innovations in holistic 12-Step recovery and more.
The conference begins Sunday, May 12 and ends on Friday, May 17. Tuition is $450 with room and meal pricing depending on the accommodation plan that is chosen.
The rates below are per person per night (5 nights):
Dormitory – $430
Standard Room – $560 (and up)
Standard Plus Room – $855 (and up)
This program is also eligible for CE Credits:
23.5 credits for Athletic Trainers (BOC), $20 additional charge
23.5 credits for Social Workers (SW), $20 additional charge
23.5 credits for Yoga Alliance (YA), $20 additional charge
If you would like more information on the conference or would like to register, please visit the Kripalu website.