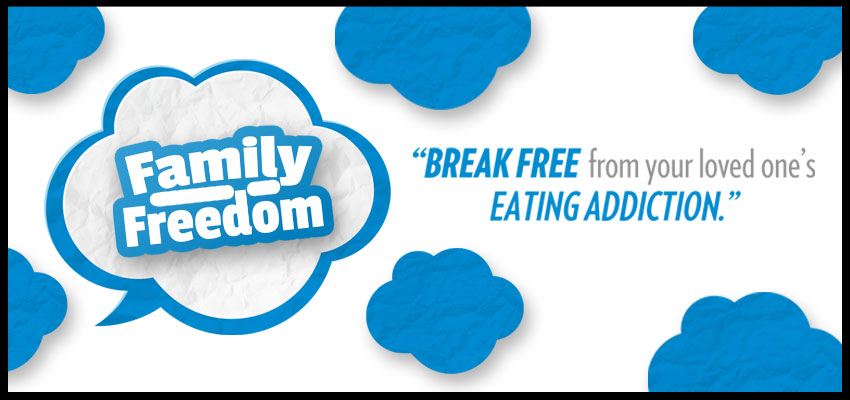 FOR THOSE WHO LOVED ONES DEAL WITH
FOOD/EATING DISORDER ADDICTIONS
Dates: November 4th-8th, 2013
• Have you found yourself wanting to ask "Is that really on your meal plan?"
• Have you found yourself at a restaurant and questioning the portions let alone what they
ordered
• Have you come in from work and opened the refrigerator and wondered where it all went?
• Are you just wanting a deeper understanding of how to best support your loved ones recovery
• Do you have that internal battle of what to say, how to say it, or just simply at times wondering
whether or not to say anything
• Why do we have to plan our lives around those "meetings"
• Have you found yourself wondering who is more important; you or their sponsor?
Eating Disorders / Food addiction does not just affect the individual but those who they are close to as well. This week will bring you to an understanding as best you can about the challenges, the thought process of, and how to be your clients support NOT their food monitor. You will gain an understanding of addiction and how those with Food Addiction do deviate from those of alcohol, pills, etc. Just as ALON does work for those of you attending there is a difference in that if your loved one is an alcoholic and you see her/him having an alcoholic beverage you know instinctively they have relapsed. But what about when you she her/him with eating a piece of cheese cake?; Or saying "I've already eaten." Or "I'm not really hungry tonight." What about the thoughts lingering in your mind as your loved one excuse themselves from the table after a meal to go to the "ladies/mens room" AND then comes back with a look of calm elation? You, as the family member, must first admit you are powerless to the disease as it affects YOU! You must come to believe that a Power greater than yourself can restore you to sanity. You must make the decision to do something for YOU!